The residence "Les Chalets du Verdon"
Between modernity and tradition, the residence "Les Chalets du Verdon", is composed of 69 apartments, which are comfortable and full equipped, to enjoy your holidays.
In winter, located at feet of ski slopes, you can easily access to the "Val D'Allos" ski area with 180 km of slopes.
You will also enjoy "Espace Lumière" ski area with 230 km of slopes, which k links Val D'Allos with Seignus and with La Pra-Loup. This ski area is well snowcovered because it is between 1800 and 2600 m of elevation and offers 80 slopes of ski.
Val D'Allos 1800 benefits of an important sunshine and a great snowcovered. With the "Famille Plus Montagne" label, Foux D'Allos resort offers a ski for whole levels, activities and care facilities for whole family.
To relax after a day spending to ski or to explore the region, the space spa awaits you : indoor heated swimmingpool, hammam, spacepool for children.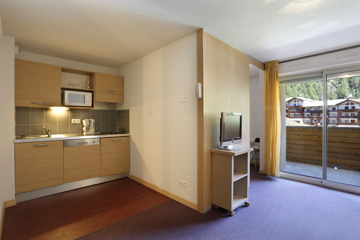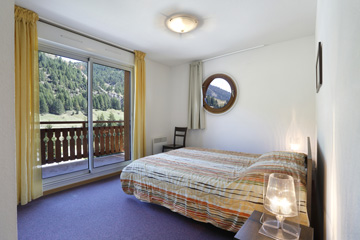 Next Mercantour National Park, you could enjoy wonderful landscape and a preserved nature.
In summer, the resort offers : hiking or riding, mountain bike, white water sports, climbing, activites for children...
From studio 2 persons to 4 room persons, each apartment is equipped of little kitchen, equipped bathroom, television, wi-fi, balcony or terrace.
The residence Les Chalets du Verdon offers you several services (free or with surcharge) such as outdoor andunderground car parks, baby kit, breakfast and bakery services...